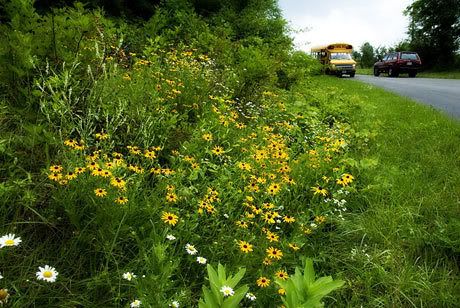 "America's Roadside Bloomery Photo Sharing and Video Hosting at Photobucket
I had a thought after I posted this image of Black Eyed Susans (and other flowers) taken yesterday on a Floyd County roadside. Here it is:
It would be neat for contributors from all over the country to offer their images to an aggregate gallery called Unplanted Gardens: America's Roadside Bloomery.
All images would include in their composition a road of some kind, just to place it, and then the wildflowers that grow there unplanted. Hiway department wildflower beds don't count.
Each image should be 72 dpi, max size of 800 pixels on the largest side. Information should minimally include the location, if possible some ID on the flowers, and any other pertinent or interesting information."
(more)
: